Early access tickets have begun to roll out for Nemus, a collectible NFT experience designed to conserve & protect the Amazon Rainforest.
Nemus lets anyone become a Guardian of the Amazon Rainforest by owning a NFT linked to real-world land.
The benefit of early access is that participants will be guaranteed at least three (3) tickets to mint their NFTs. Economic activity from the NFT sustains protection of the land and the various endangered species of flora and fauna.
Nemus has secured 41,000 hectares of actual at-risk land in the Amazon rainforest. An additional 6.1 million hectares (~15 million acres) is currently under negotiation.
"Historically people have made money by burning down the Rainforest. We want to make the Rainforest more valuable alive than dead," says Nemus founder, Flavio de Meira Penna. "Our mission is to unlock the value of conservation – by protecting the rainforest, empowering local communities, and providing millions of people the means to help through innovative technologies."
Forming a protective belt in one of the most threatened areas of the Amazon, Nemus will help deter illegal loggers, ranchers and any other entity aiming to exploit the rainforest for personal gain.
Nemus has prioritized its lands into regions, which are then divided into land "drops."
The Genesis NFT Drop, scheduled to be held in Q1 of 2022, will feature ~10,000 randomly generated NFTs tied to actual parcels of land in the Seruini Region of the rainforest. There are roughly 5-6 drops planned within the first year of Nemus covering more than 50,000 hectares (125k acres).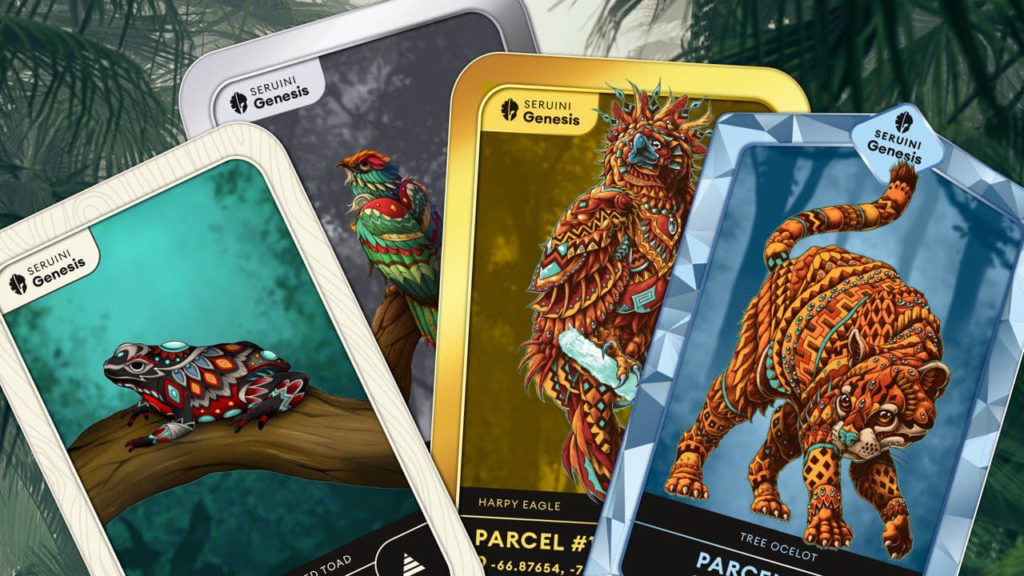 Each Nemus NFT represents a specific geolocation. Holders can virtually explore the land to discover the flora and fauna living there. When a new plant or animal is discovered, the Holder earns a new NFT for their collection.
While ownership of an NFT is not a claim to ownership of the land, NFTs grant Guardians the right to collect rewards in the native NEA token, mint additional NFTs through game mechanics, and participate in decisions concerning economic and social activity on the land, through the Nemus Decentralized Autonomous Organization (DAO), which also includes the founding and operational members of the Nemus Foundation. NFT holders will also gain access to the Nemus Data Room, which hosts a variety of documents and information pertaining to activity on the land, as well as drone footage, satellite imagery and more.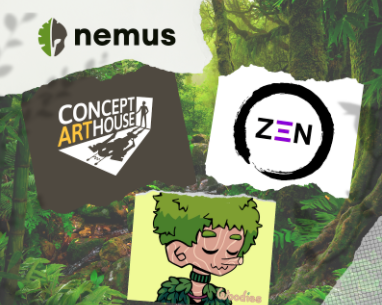 Growing A Like-Minded Community
Nemus has focused on growing its base organically by collaborating with other like-minded communities in the Web3 space. As result, Nemus has expanded their partnerships to include Concept Art House (CAH), a leading content developer and publisher for some of the world's most recognizable NFTs and brands, Zen Academy, a passionate community of NFT collectors and crypto enthusiasts, and The Woodies NFT, a story-driven, complex universe created by UltraDAO's artist collective. Over the next few weeks until International Forest Day, Nemus will open up additional limited-time opportunities for NFT communities to participate in early access before going live to the wider public. For more information about Nemus, early access to the Genesis NFT drop, and how to mint tickets, visit their website here.
NEMUS is the source of this content. This blog post is for informational purposes only. The information does not constitute investment advice or an offer to invest.