Hunt. Collect. Survive. These words echo what is expected for a post-apocalyptic world: a challenging journey through a now tortuous land.
About
55Unity is a Social RPG about a nature-centered apocalypse in the year 2032. The survivors of the natural disaster teamed up in many cities and countries to create safe unities, like the 55Unity, based in Rio de Janeiro, Brazil, founded by the main characters of the story: Cezar, Mel, Richard, Cheng, Nina, and Steve. The project has been brought to life by Lumx Studios, a Brazilian startup/Web3 studio backed by angel investors from huge companies such as Crypto.com, Future Farm, Ambev, and Descomplica.
Each aspect of the game's universe will change based on community actions. Anyone that holds any of the 3000 55Unity NFTs will be able to choose what will happen next. Everything between story, enemies, lands, economy, and much more will be dynamically affected by those decisions. It's a game in which people, as a community, will decide how and if they are going to survive.
55Unity has a utility token called $SURVIVE, which can be earned both by playing the game and/or by staking your NFT. It can be used to claim special perks in-game, as well as to buy NFTs and Presale spots of 55Unity or other collections, Merch, and much more from the 55Unity Store.
Holders of 55Unity will also gain free access to Seamore, an upcoming NFT analytics tool created by Lumx Studios, with which, in the MVP, users will be able to check both rarity scores and price prediction of NFTs on Opensea, thus helping with investments.
"As we see the evolution of Web3 initiatives, it is clear that entertainment will be one of the main drivers for its mass adoption, as it has the required "sex appeal" to lead this movement. Our vision for 55Unity is the creation of a franchise, to expand its universe to comic series, brand collabs, merch, animated series, games, physical products, and IP licensing. We are not trying to just launch another PFP collection. We are building an entertainment-focused, Web3-native brand. Beyond that, the fact that we are a studio allows us to provide value to our holders through our whole ecosystem.", says Caio Barbosa, CEO of Lumx Studios.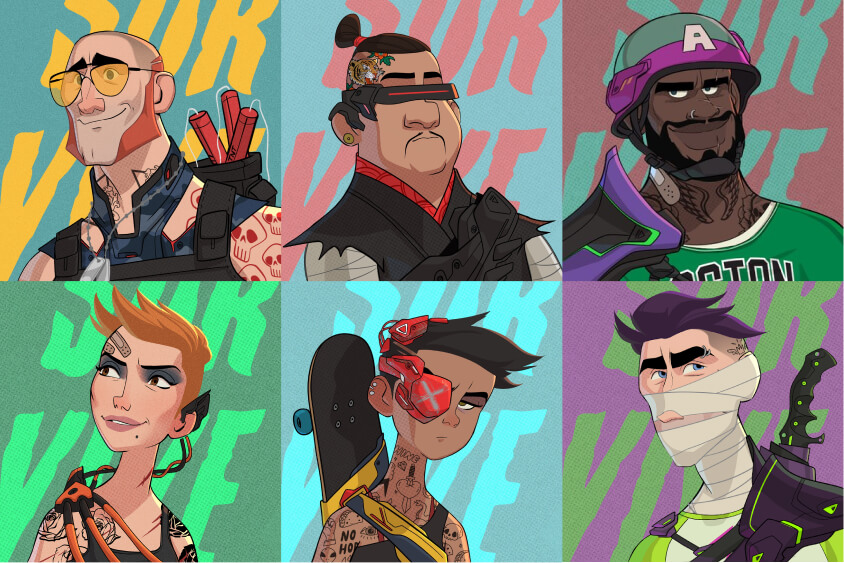 55Unity tells a story of survivors. Coincidentally, its team had to feel what that means on their skins: the project launched on 02/25, a few hours after Ukraine's invasion by Russia began, which led to a huge crypto market crash. To survive it, community management and transparency were the main keys of 55Unity's team to deal with FUD (fear, uncertainty, and doubt) and thrive in a completely atypical, extremely volatile scenario that everything could have happened.
Fortunately, even though the market did not necessarily go back to normal, as it is currently in an NFT bear season based on recent trading volume, the collection managed to raise R$2.2 million (~U$430K) with the minting process. The money raised is being used to hire people to work on the project's roadmap.
"We were all meeting at Gabriel's house (one of Lumx's partners) and then we saw the news about the invasion. We were honestly shocked and firstly did not know what to do as both postponing or maintaining the mint date were risky choices. Fortunately, we came up with a solution to justify our decision to maintain it and it was pretty successful if we look at market conditions at that time. We celebrated it as a huge victory for us. But now it is time to build", says Caio.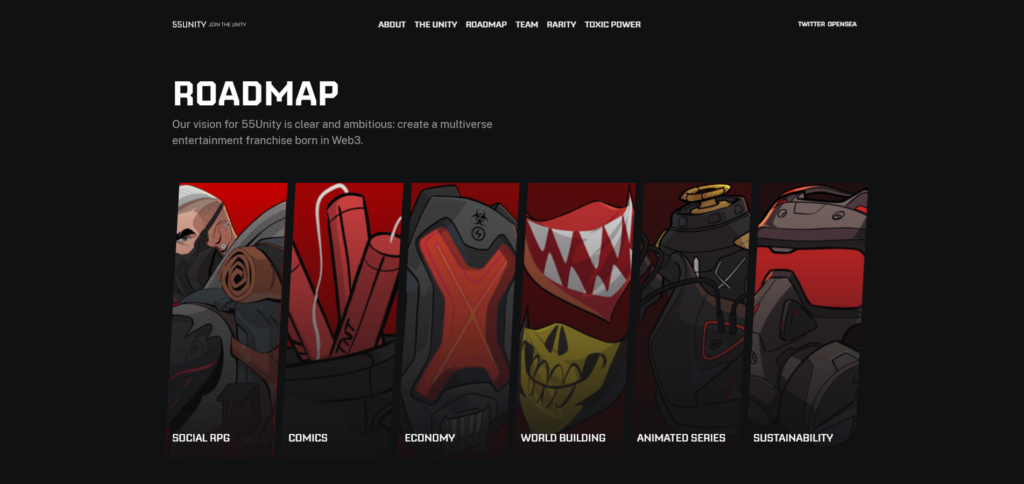 Lumx Studios is the source of this content. This blog post is for informational purposes only. The information does not constitute investment advice or an offer to invest and the views expressed herein do not necessarily reflect the views of Inevitable Media.