Fast Break Labs, a Web 3 business launched last year by former Meta Platforms workers Charles Du and John Wu, has acquired $6 million in a seed investment round headed by Pantera Capital and Patron, a venture capital firm focused on early-stage investing.
Due to their shared interest in fantasy basketball, the duo found themselves contemplating how they would make decisions as a club owner or general manager. Fast Break Labs eventually formed and published its first product, the Virtual Basketball Association (VBA).
"We're setting out to create a sports game that offers all basketball fans an opportunity to have a true ownership experience. While we're primarily focused on creating a new and fun experience, it was also really important to us to give power back to gamers by allowing them to shape the direction of the game and accrue the economic benefits." – Charles Du, CEO of Fast Break Labs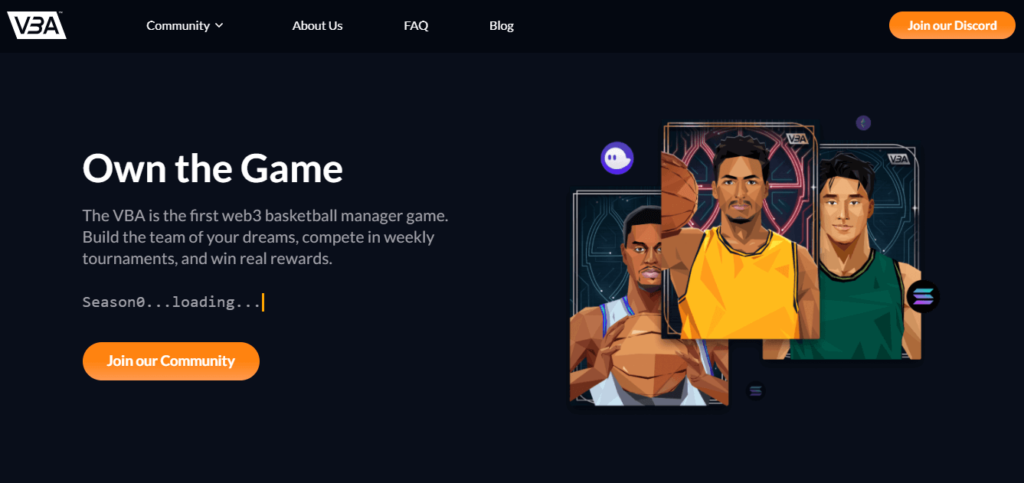 Basketball aficionados will operate as general managers of their own virtual basketball teams and fight for rewards through simulated games.
Users construct their lineups by drafting and trading collectible fictitious athletes, each with their own set of distinct characteristics and skill levels.
Virtual Basketball Association mixes classic fantasy sports UI with Web 3 technologies to make the game accessible and straightforward. Players will also have the option to connect the physical and digital worlds by developing unique narratives for their VBA players.
The players will exist as NFTs on the Solana blockchain, each having their own set of qualities and skill levels.
Collab+Currency, Solana Ventures, and South Park Commons are among the firms' investors. Among the angel investors are the Family Office of Brooklyn Nets owner Joe Tsai; Marc Merill, co-founder of Riot Games; Aneel Ranadive, Sacramento Kings co-owner; and Ryan Spoon, COO of Sorare.