Many Web3 Founders are attracted to the siren song.
In this case, the siren song is the desire to launch your own token.
Tokenization is one of the great revolutions brought about by Web3. Among other things, it can:
– Bring liquidity to the market;
– Helping in the entry of players that could not be part of that market;
– Create an ecosystem of applications around the token.
And of course, many, many other benefits.
That's why we see so many founders and so many companies excited to have their own token soon. WEN $INEVITABLE?
However, launching the token itself is one of the simplest parts.
Some developers or even some tools can already do the job.
The big point comes in post-launch. Let's analyze the case of Axie Infinity, for example.
Axie was one of the top blockchain games during 2021.


On platforms like Twitter users were crazy to be part of the game. Volume exploded, and YouTubers and TikTokers started to create content around the best strategies to win. 
Monthly new accounts exploded. Daily new accounts exploded. Everyone was dancing. 
Then, the music stopped. 
The bear market arrived and the unsustainable tokenomics of the game started to flourish. 

$AXS, one of the tokens of Axie's ecosystem, hit an ATH of almost $ 158. Today, its price is $ 9.23.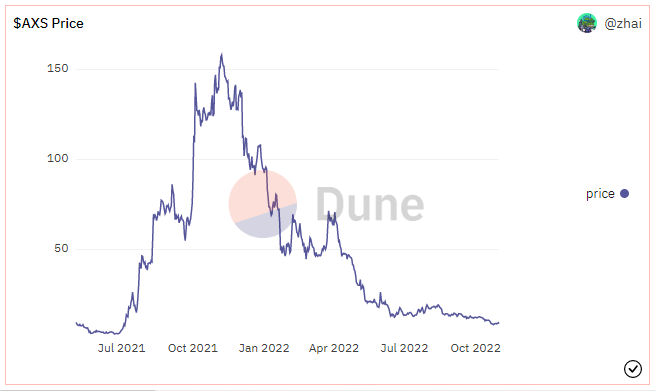 Daily New Accounts and Monthly New Accounts are not looking good as well.

It might seem easy to say that we were right now, but the unsustainability of the Axie Infinity token ecosystem was something that many experts had been talking about for quite some time, while the number and transaction values ​​were reaching all-time highs.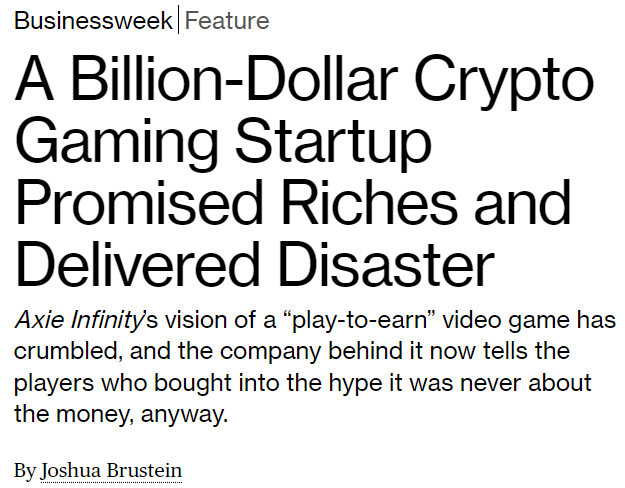 The fact is: A Web3 business is, after all… A business.
They need a sustainable revenue and growth plan, regardless of whether they are using tokens, NFTs, or staking in their business model.
That's exactly what we teach in the program How to Build a Sustainable Tokenized Business.
Axie was not the first and nor will it be the last deal with unsustainable tokenomics. Over the course of this decade, expect to see a number of businesses emerge, capture billions in market value… and then become almost irrelevant.
On the other hand, those who focus on building good products, with healthy communities and tokenomics… Let's just say they have a bright future ahead of them.
Until next time, 
Tiago Amaral, co-founder of Inevitable. 
Subscribe to our free newsletter to receive insights like this one in your inbox every single day.